Today is a family day. We are heading to
Downey's Farm
for Pumpkinfest in the morning, and then a trip to
Skyzone
with my brother and his family in the afternoon.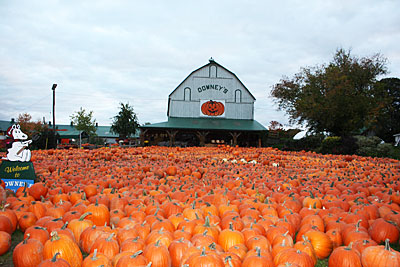 Instead of spending the whole day sitting and eating, get outside and get active. Research studies show that
outdoor activity
is one of the best ways to improve your physical and psychological health!
So before or after your meal, why not take a brisk walk with the family, or enjoy a friendly game of soccer, football or tag. It won't be long until snow and cold temps make it harder to get outside. Enjoy the beautiful fall weather while you can.
No turkey eating this weekend for us, however, I made a great festive vegan recipe instead which I'll be sharing soon.