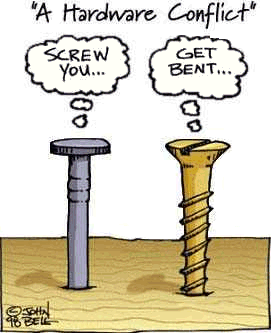 Good morning! And a beautiful Friday morning it is. Are you handy? Do you do your own renos and/or craft projects?
I wish I was a DIY person with things besides cooking and baking, but sadly I am not. Neither is Adam. Consequently, we have to hire someone to do just about any home-related task short of changing light bulbs. We haven't done many major renos in our lives because we live in a pretty new house, but as any home owners know, little things come up all the time. What we've found in the past is that its almost harder to find someone to do little jobs. After all, that isn't where the big bucks are.
Fortunately we found Jason. I have to do a shout out to him because he total rocks! Jason runs
Top Handyman
and really their name says it all. He and his team are so courteous and reliable, they are really a pleasure to work with. They never begrudge the fact that every time we call them its for silly things like putting together furniture, fixing a door jam or putting up shelves. They are always appreciative of our business. They also show up on time, which in the contractor/construction business is almost unheard of!
So if you live in the GTA and have anything around the house you need help with, give Top Handman a call or email!!
info@tophandyman.ca
My parents are here so we're going to be having a quiet, family weekend. Enjoy yours and stay healthy.