The frenzy has begun for holiday shopping. I've already gotten all my Hannukah gifts, so I can relax, sit back, and give you all some ideas for those hardest-to-buy-for folks in your life. It's much easier to be Jewish in December I tell you!!
Recenly we received the Hammacher Schlemmer catalog. I always find it amusing to look through. Like every year, there are items that range from clever to outrageous. Here are some of my favorites.
The Peaceful Progression Wake Up Clock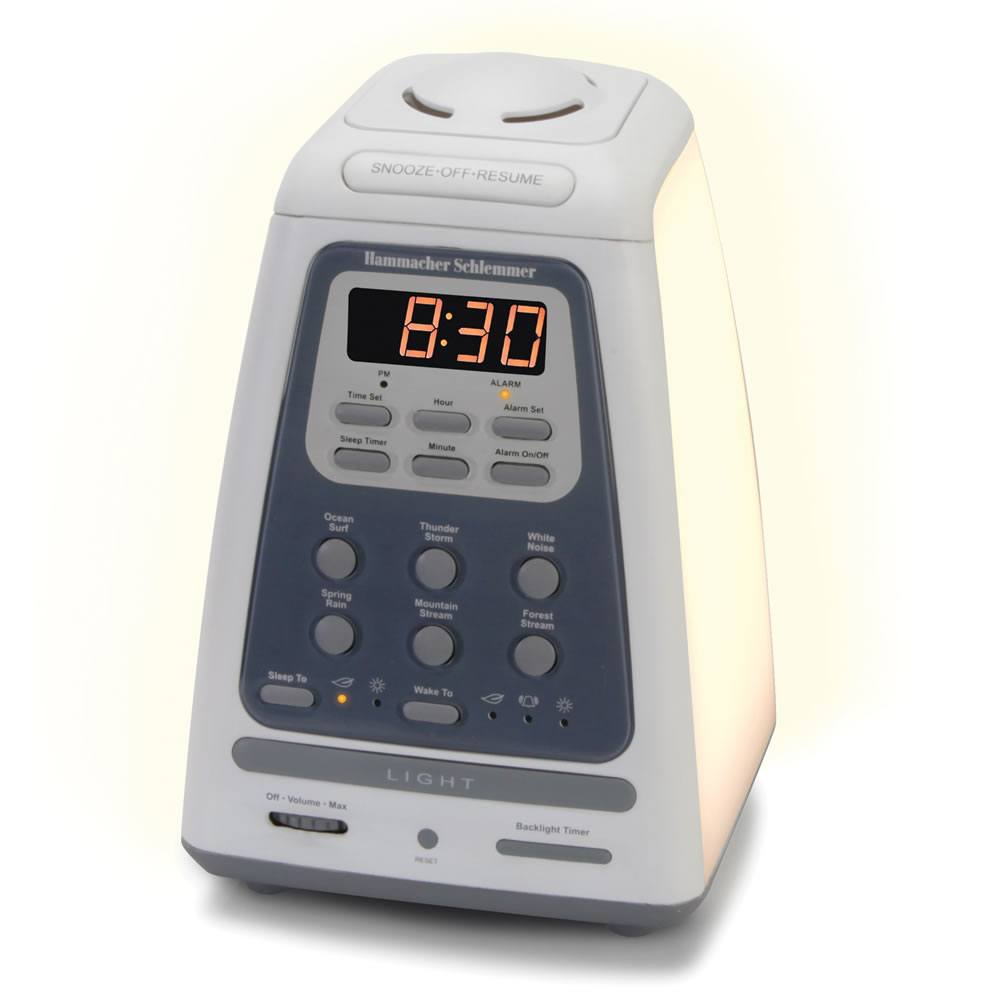 The catalog's description is as follows:
More gentle than traditional jarring alarms, this clock uses gradually increasing light, stimulating aromas, and peaceful nature sounds to awaken sleepers. At 30 minutes before wake-up, the clock's light begins to glow softly, brightening over the next half-hour. The device can simultaneously release aromatherapy scents into the air to stimulate the olfactory senses. Fifteen minutes before wake-up, the clock generates your choice of six nature sounds (including ocean surf, thunderstorm, white noise, spring rain, mountain stream, and forest stream). The cycle concludes with a chime (that gradually increases in volume) to wake the most stubborn sleepers. Includes four different aromatherapy beads (Ocean Water, Pear Vanilla, Lavender Essence and Clean Cotton, or you can use your own aromatherapy oils in the stainless steel bowl. With snooze, 30, 60, and 90-minute automatic shut off, and 3.5 mm auxiliary jack that allows connection to an iPhone, iPod, or CD player. 7 1/2" H x 5 1/3" W x 6" D. (3 lbs.)
Cooling Pillow: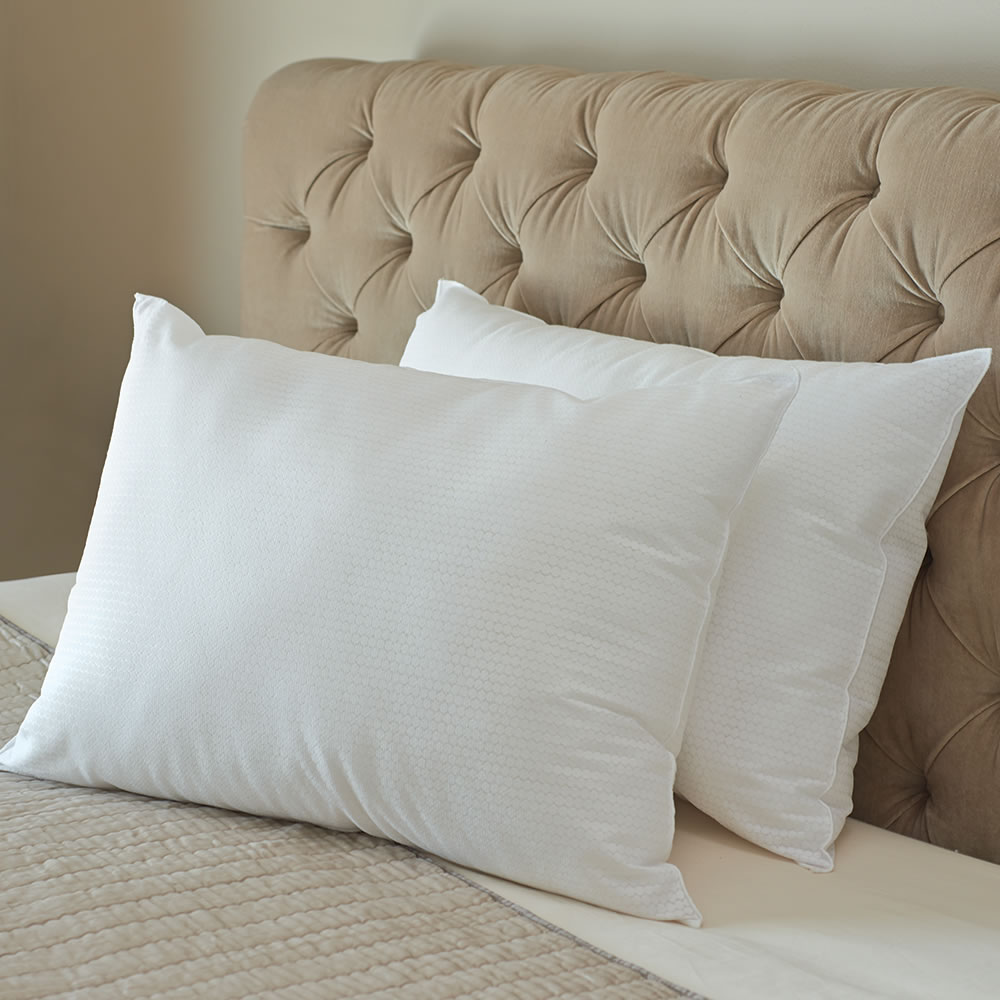 As someone who is always hot in bed and loves a cool pillow, I love this idea!
Dry Eye Relief Kit
Although incredibly funny-looking, as someone with chronic dry-eyes this intrigued me. But I have to do research on it's effectiveness before I'm willing to drop $50 on it...
Have a loved one who suffers from really dry hands in the winter? This might be just the thing!
Aesthetician's Ultrasonic Hand Moisturizer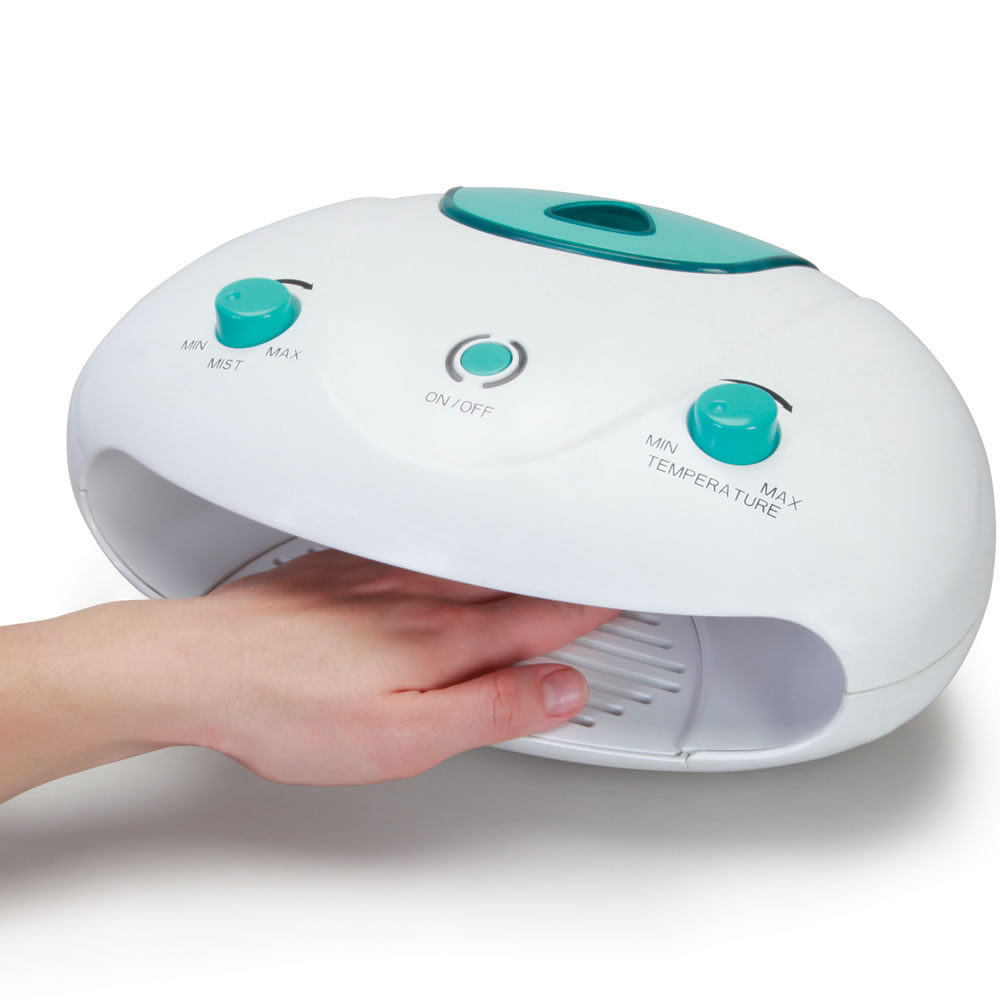 If I had $150 to burn, I'd buy one for myself!!
Light Therapy Visor: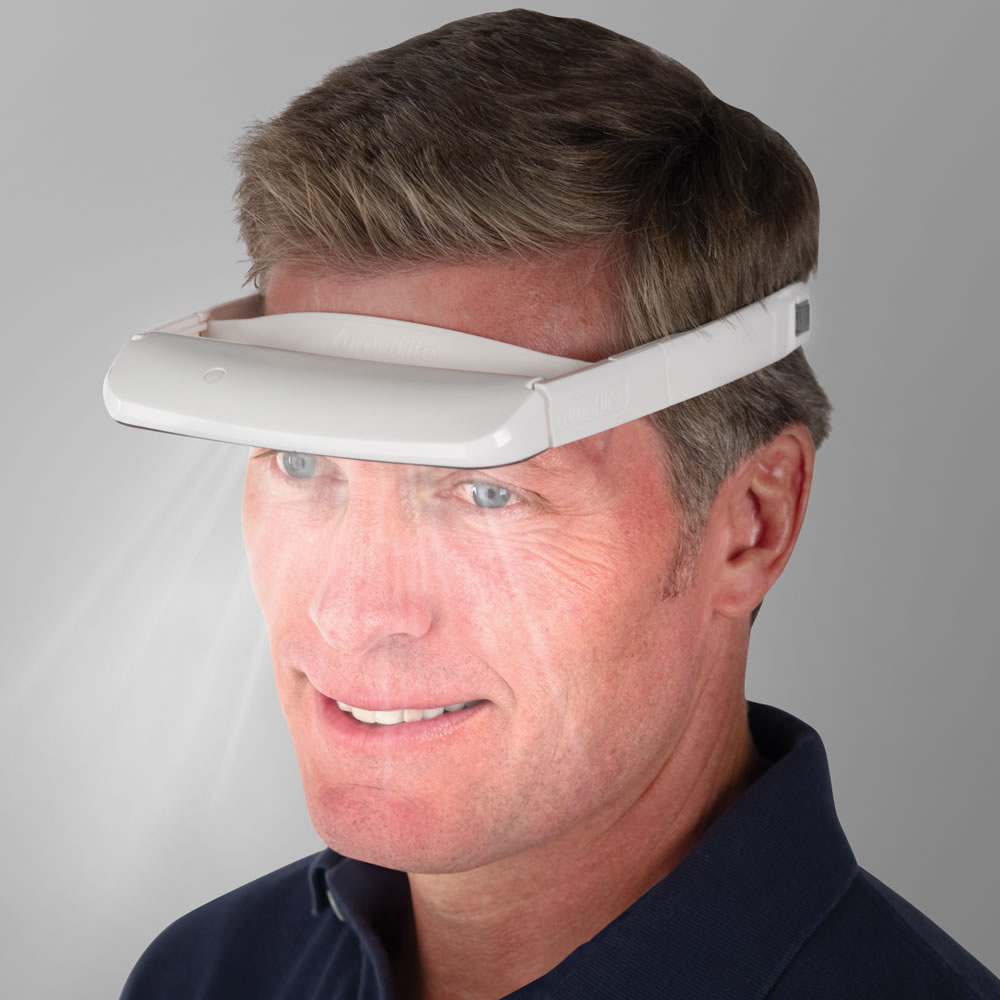 Many North Americans suffer from Seasonal Affective Disorder (SAD) during the winter months. Sadly (pun intended), I am one of them. While I hate summer even more (yes, I'm a crank), by February I do tend to get dragged down by the constant cold, grey weather and by April I'm going batty.
At some point I'm going to invest in one of these lights, and this is kind of a cool portable option...although if you wore it out of the house I'm sure you'd probably get made fun of...or people would assume you are a lunatic.
How about
Insulated Ear Warmer Headphones
?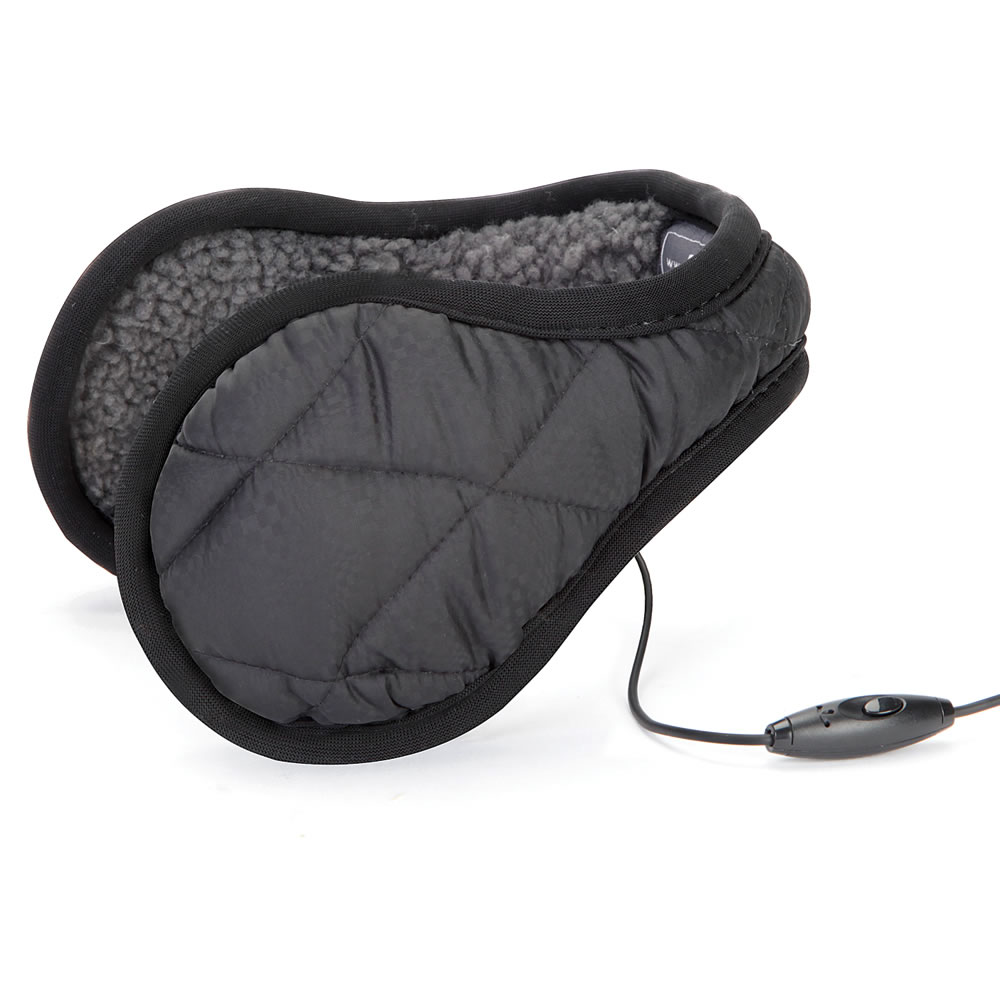 These would actually be perfect for Adam who listens to his Ipod on the way to work every day.
There is lots more interesting stuff, however, prices aren't the best and some stuff is absolutely, downright ridiculous...
Two Story Inflatable Reindeer
for $380 anyone?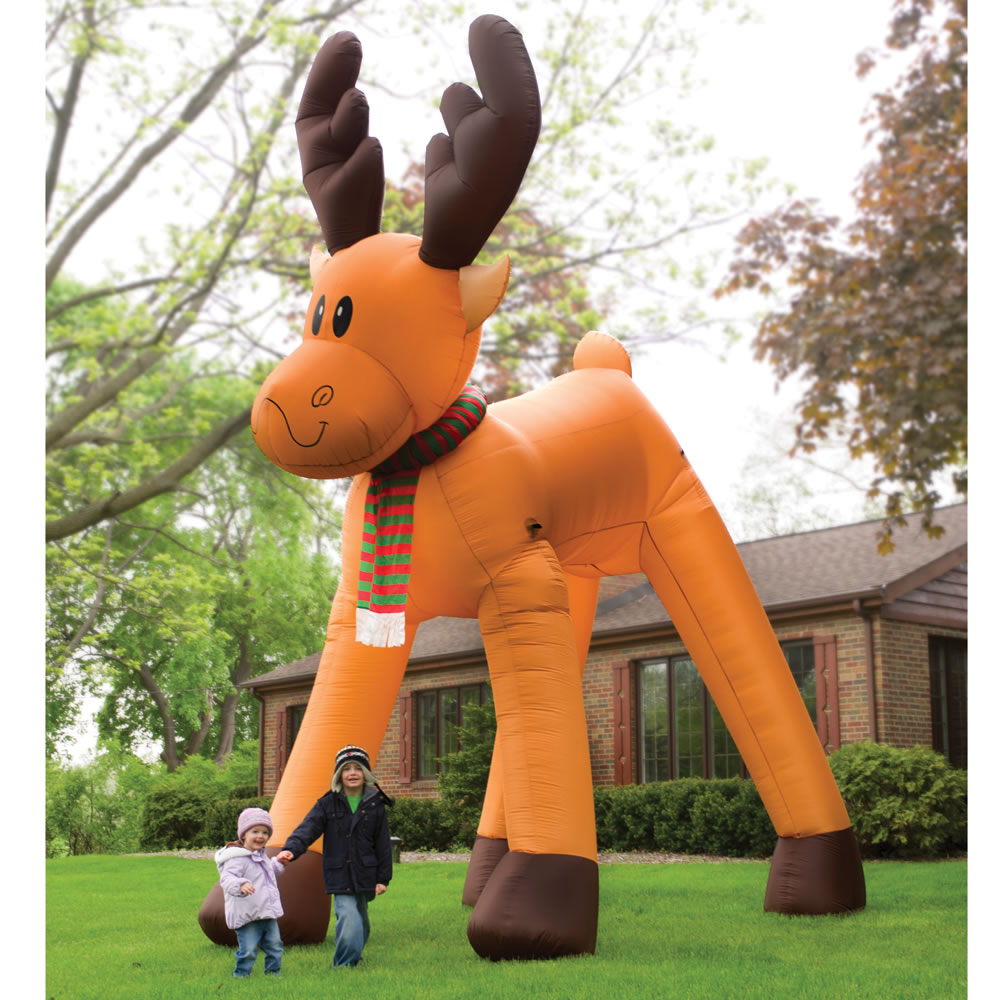 You can check out their
catalogue
online if you're interested. Happy holiday shopping!