You know how much I love books! Here are some gems I've read recently that I highly recommend. I recently realized that reading is my meditation. Lying on the ground doing nothing does not permit me to clear my mind, but getting engrossed in a great novel does. Its how I unwind at night and relax before falling asleep.
The 100-Year-Old Man Who Climbed Out The Window And Disappeared
Product Details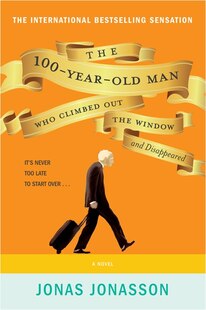 This book is so funny and unique, I just loved it!



The Invention of Wings

by Sue Monk Kidd

The Invention of Wings is an amazing historical novel that portrays the horrors of slavery in the U.S. during the 1800s. Definitely NOT a funny, light book, but a fantastic read.
Heart & Soul
by Maeve Binchy

Heart and Soul is a charming novel set in a hospital. This is another easy read that I found very entertaining, with some very likeable characters.
19 Minutes
by Jodie Picoult
This is an interesting story inspired by the Columbine Massacre. Obviously not a happy, funny story either, but a pretty easy read none-the-less, with some unexpected twists and turns.

So shut off your devices and get reading!!