Its officially summer! Not my fave though and they are predicting a particularly hot and humid one, which really doesn't make me happy. In fact, this past weekend was a scorcher and today is supposed to be even worse. Thank goodness I will only be outside getting to and from the office. I just hope I get air conditioned buses and subways...its certainly too hot for cycling today!
No matter what life throws at you, you have to appreciate the little pleasures. Here are a few of mine right now.
First off, I always have to be comfortable. No stilettos or uncomfortable clothing, especially not when I am coping with uncomfortably hot weather! I found this dress by
Mondetta
, a workout wear company, and I love it! Its like wearing workout clothes, but has the fit of a dress you can wear to work.
It comes in a few colours, but I always gravitate towards neutrals like grey. It is so comfortable to wear on a super hot day!!
Speaking of workout wear, I rarely shop at Lululemon (a Canadian company, by the way), because the prices are now astronomical. But recently I had a gift card to spend so I went for a visit. I quickly realized that with $60, I couldn't get much in the way of clothes, so I started to look around for something else.
Though I've bought a bajillion water bottles over the years (or been given them, won them, etc.), I have never...and I mean NEVER found one that didn't eventually start leaking. I can't tell you how many times I've gotten to work, or even just been on the subway having just left my house, when I end up looking like I've wet myself because my bottle leaked everywhere (not to mention soaking papers and almost totalling my Ipad!). But I am always hopeful and I have been looking for a glass one with a rubber protector for ages. I have one for home use but wanted one for the office. I was given a glass one last year that had no rubber cover and the second time I used it, I smashed it. Of course. Anyways, I am happy to say, this one is the bomb. Even if I put carbonated water in it from our Soda Stream, it does not leak. YAY!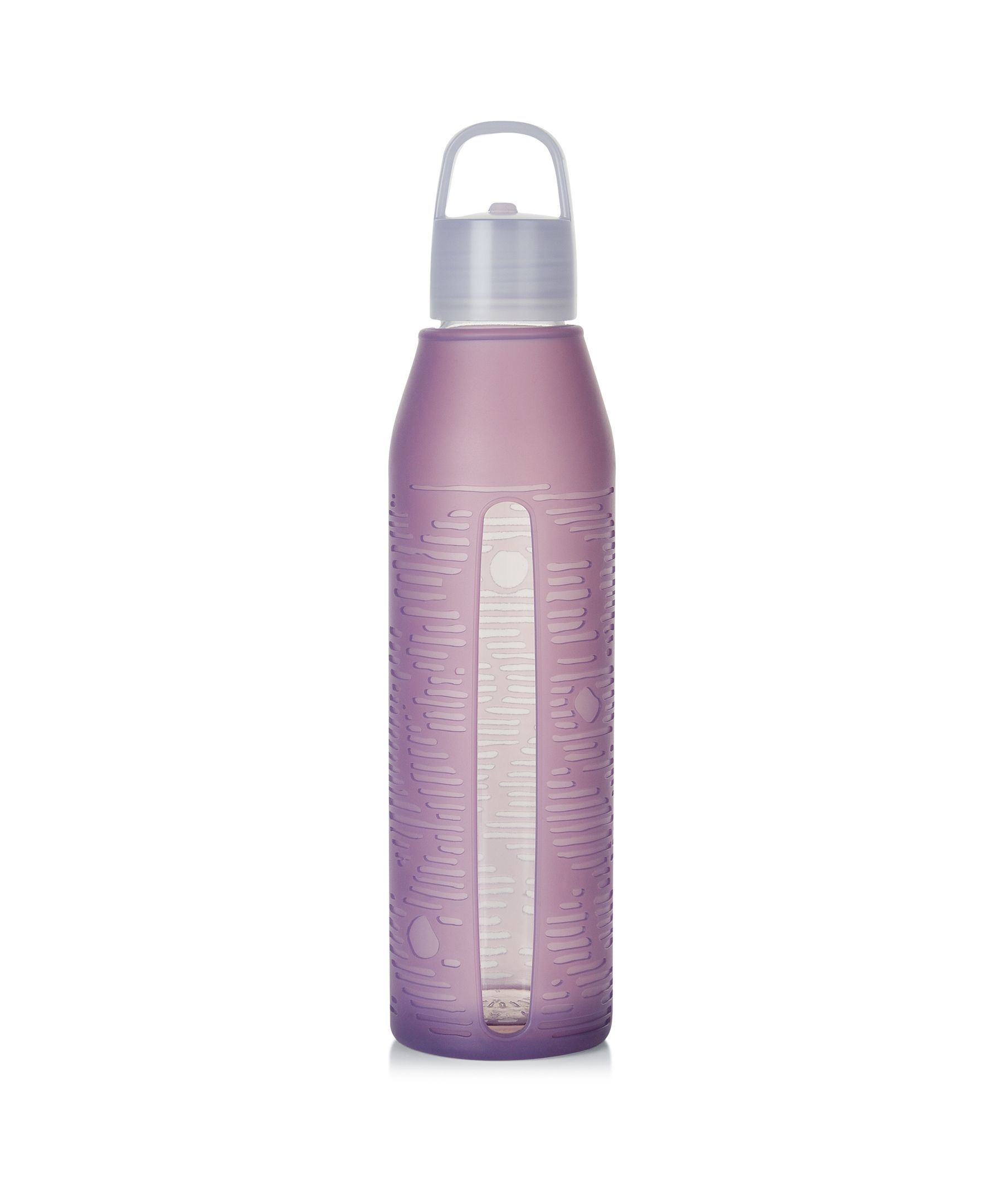 Though I would expect a bottle that costs $28 not to leak, but that isn't always the case.

With the remaining money, I bought a pair of underwear for an absurd $18. They are incredibly comfortable and I love them, but I would not ever spend that much again on a pair of underwear. FYI, that is so not my body!
Me and the girls are loving Betty Lou's Just Great Stuff Powdered Peanut Butter. I use the regular or high protein and they like the chocolate one.
In terms of nut butters, I generally prefer tahini and sunflower seed butter, from a taste perspective, but this stuff has some great uses. Its the best in smoothies, frostings and baked goods. I was also surprised to discover it is also great just slathered on a sandwich! I actually like it more than regular peanut butter on a sandwich!
I also have finally found a natural deodorant that works.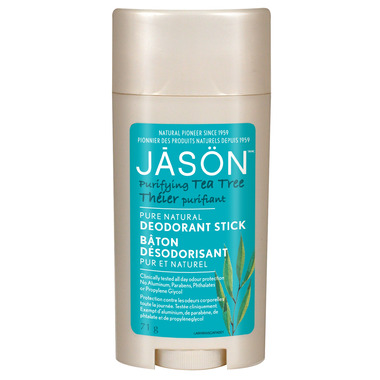 I'm a mega sweater (not a sweater as in a woolly thing you wear, but a person who sweats a lot!), and I need something that gets the job done. I've tried a lot of natural brands and they just aren't up to snuff (or sniff) for my needs. This one rocks. I like the smell and it actually works!
There you are, some of things I am enjoying right now, and I hope you enjoy them too.