Today I'd like to talk to you about sexually transmitted diseases (STI). Sounds fun, huh? Perhaps not, but its so important we do so.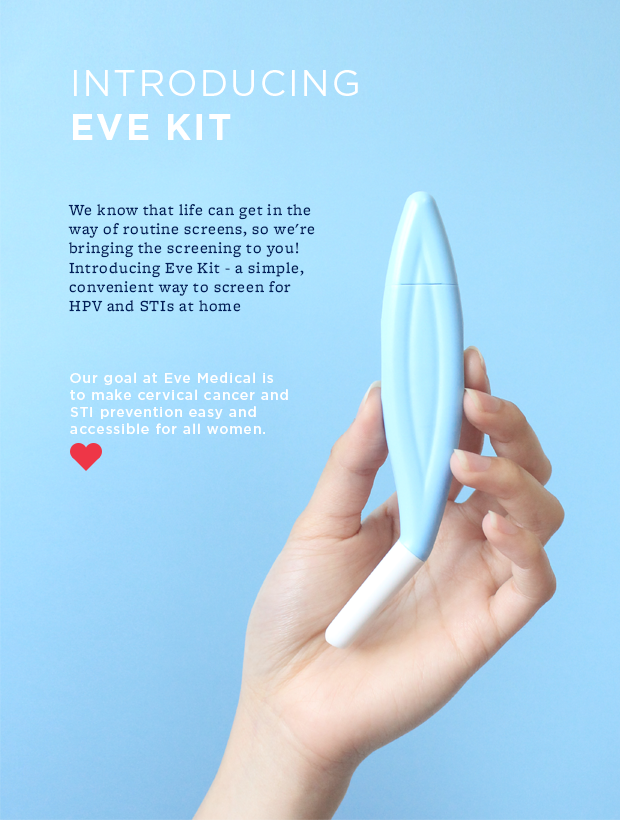 People tend to think of STIs as something only young people are at risk of, this isn't the case. Apparently, seniors in North America have the fastest growing rates of STIs!
Behavioural trends among young children are also concerning. Researchers have found that oral sex is common among kids as young as aged 11-12, and that they don't consider it sex, nor are aware that it puts you at risk of STIs! This is super scary stuff, especially as a mom of 2 girls!
Its also concerning to me from a professional perspective since untreated STIs can cause infertility. In addition HPV can cause cervical cancer!
Basically, it is important to practice safe sex regardless of your age, gender or sexual orientation. No glove, no love baby!
Unfortunately, there is so much stigma around STIs that many people avoid getting tested even if they know they are at risk.
This is where the
Eve Kit
comes in. This simple system allows you to test for HPV and STIs at home.
This is a great idea, and hopefully a medical device that will help cut rates of STIs, as well as cervical cancer, and potentially infertility in Canada! Help them out if you can.
For more information, check out Eve Medical's
IndieGogo Campaign site
.
Have a happy, healthy weekend!