I have been so busy trying to keep up with the book review requests I've been getting, I haven't been able to share with you all the amazing books I've been reading during my sacred book time (in bed every night before going to sleep!). But believe me, I'm still reading every night, and over the past few months I have read a slew of fantastic books. Unfortunately, the list has gotten so long I just don't have time to you catch up.
But fear not, I have two fantastic books to recommend, which just happen to be the last few I finished.
The first is Sweet Tooth by Ian McEwan (I also recently read The Children Act by him which is also good). I thought I would hate this book because it involved spy stuff and MI5. I am not generally drawn to that kind of thing, but boy am I glad that didn't stop me from reading this one! I am not actually going to tell you much except that I adored it, and the ending had the best twist ever!!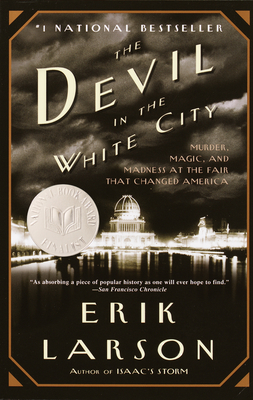 The other one isn't actually a novel, its a historical book based on the Chicago World Fair and a serial killer (with a sordid connection to Toronto, as a matter of fact!). Fear not though, you don't have to be a history buff to appreciate this one, its one heck of a story! The author, Erik Larson, did an impressive job with his research, I just found it incredibly fascinating. I remember seeing stuff about the Chicago Fair when Adam and I visited the Chicago History Museum, but I didn't pay much attention, I was more interested in reading about the great fire, at the time. I had never heard of this serial killer, H.H. Holmes. I now want to read everything he has written!!
There you go, there are 2 gems I recommend...go read them, now!